We help tech companies showcase their social impact initiatives
Facebook Canada Team is working hard in the social change field on many fronts, from helping their millions of users be better informed and safer in the platform, to understand how the most remote and isolated people in the North Pole are using facebook.com and the internet to improve their lives.
Each of these multiple small projects has its own audience and institutional objectives to be sustained by a good design strategy.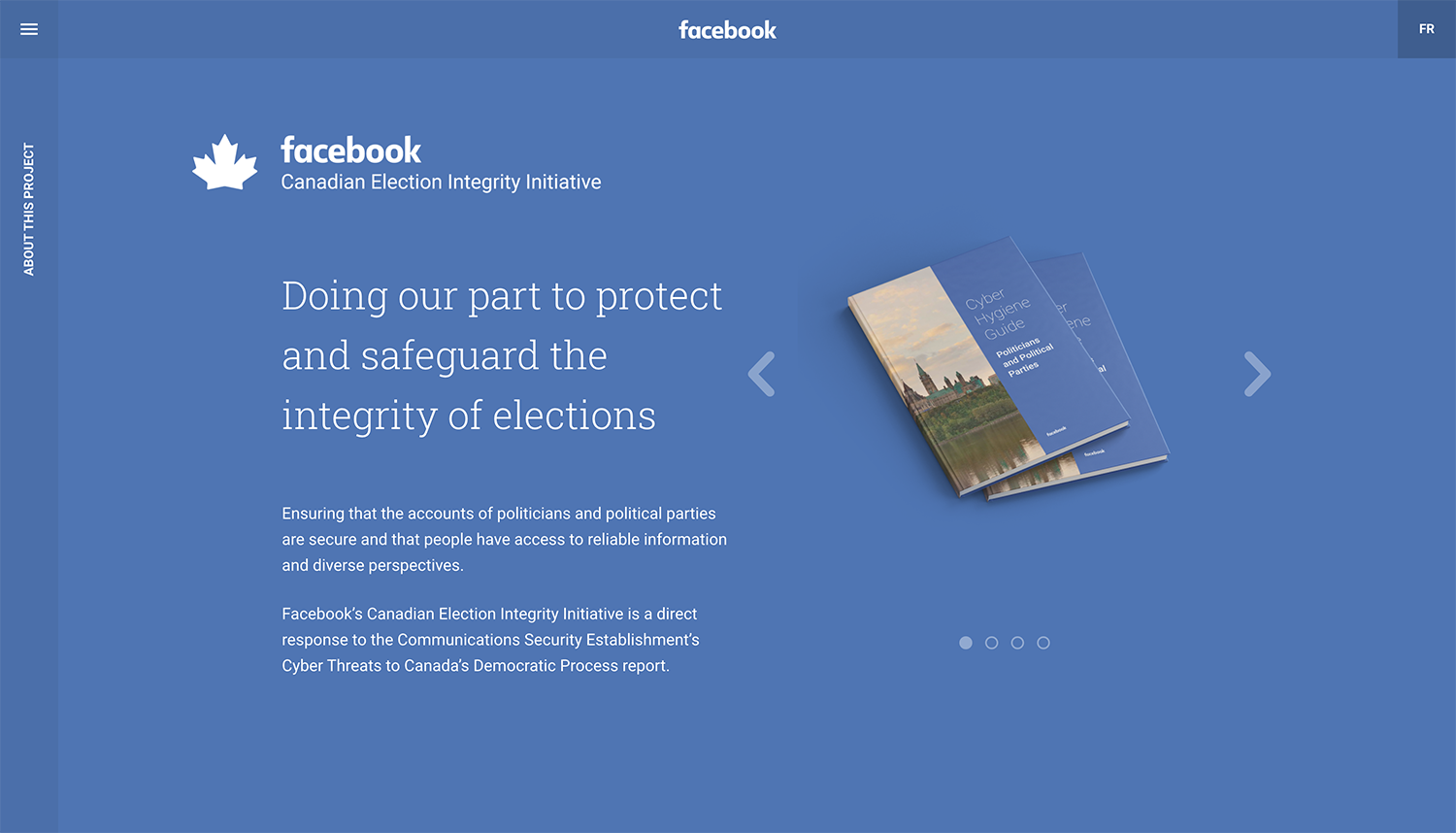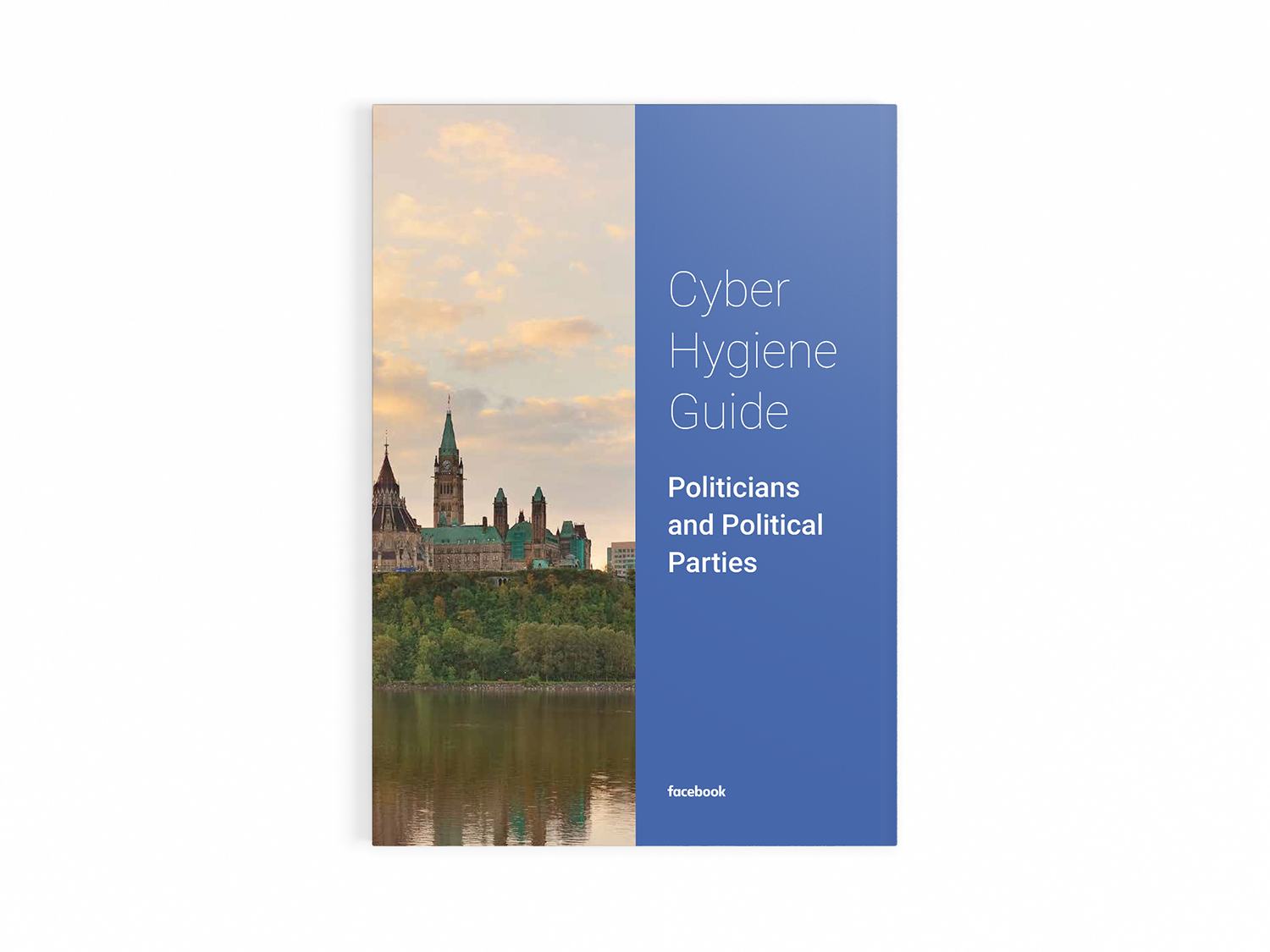 Election Integrity Project
The main objetive of this project was to explain Facebook's security features to politicians and their teams in Canada. To accomplish that we took under consideration the nature of the audience and the limited timeframe to execute the project, we created an instructions-manual-like tutorial, sent by Facebook Canada to the various politicians and public figures in Canada.
Once the project got bigger and more widely accepted, we created a small website, publicly available, to host the files online.
This project was a big success and, so far, we've designed this manual for Canada, India, Mexico, Latin America and Sweden.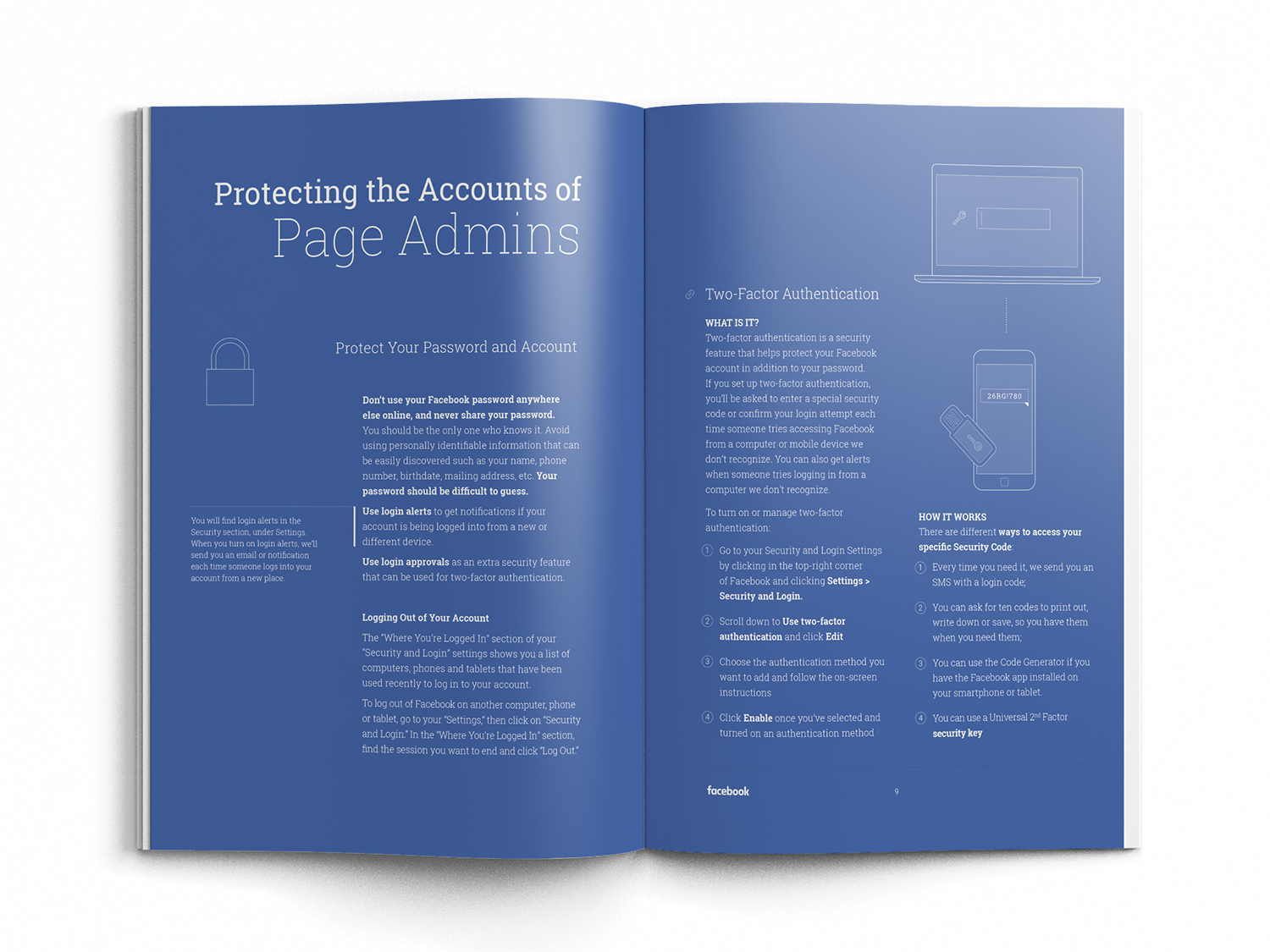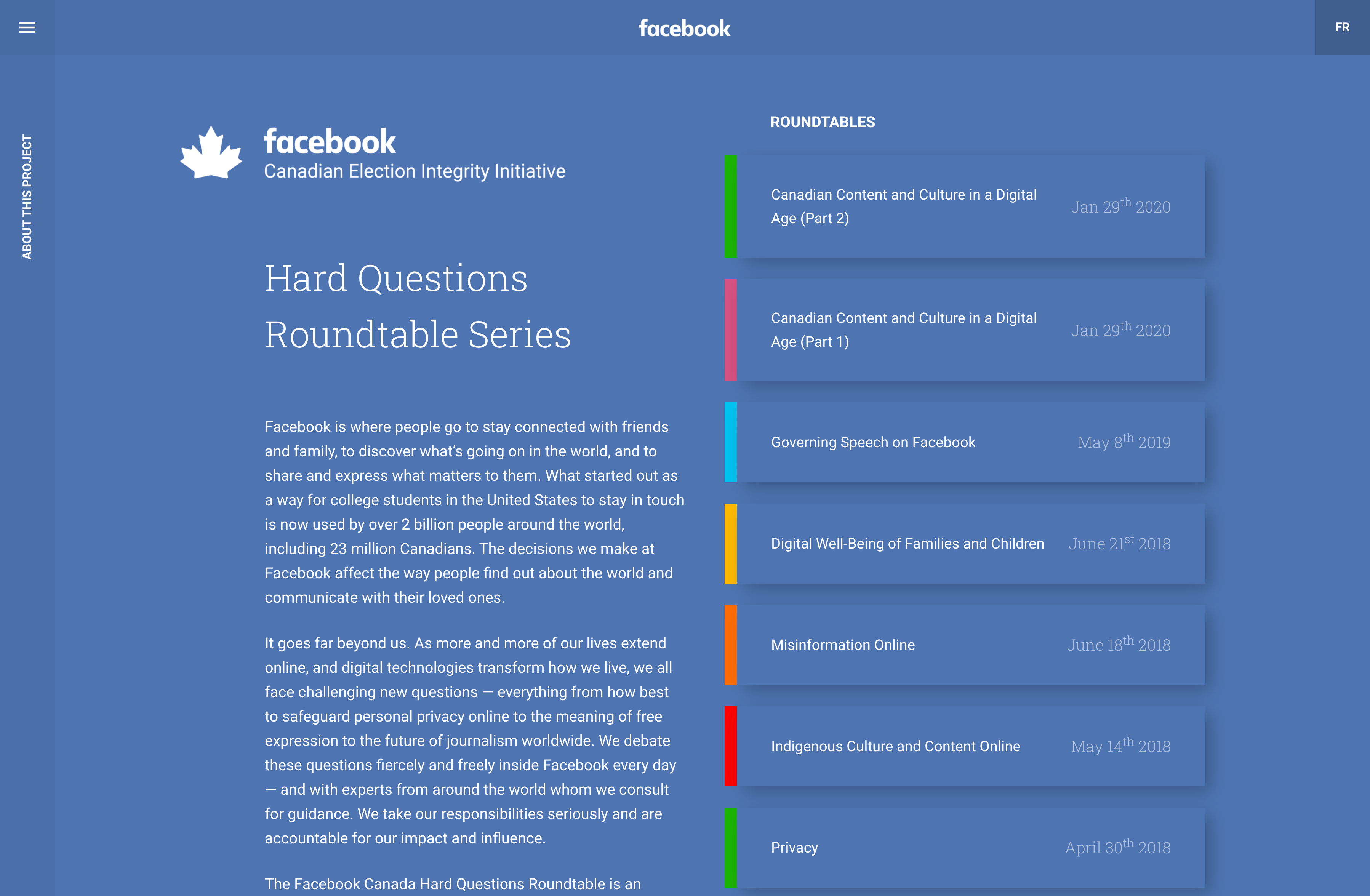 Hard Questions
Discussions about the hard questions of our society
Facebook Canada "Hard Questions" brings to light and actively faces some of he "HardQuestions" that permeate our society. The initiative itself consists of a series of roundtables to discuss these topics. Our role was to create a way for people to see live events streamed on Facebook.com and access the recordings.
Striving for simplicity, we came up with a very simple user flow and information architecture, following the client's branding guidelines.